Lots of people have talked about the mental toll this pandemic quarantine is taking on them. It has been pretty brutal on most everybody. I'm not going to talk about that though because I can't add anything to the conversation that hasn't already been said.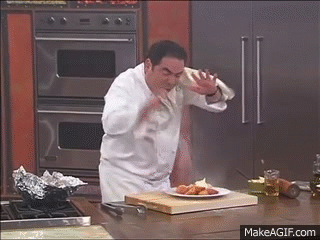 I will however, talk about the physical toll this pandemic has taken on me and probably many others.
6 weeks ago I was at my desk sometimes but most of my day was spent walking around the classroom teaching and helping tweens. My body was used to being on my feet all day, kneeling beside them, hunching over their shoulders. We had spring break. Then BAM! Quarantine!
Suddenly, I was at my desk all day, every day, zooming with my team and with students. Then for fun, I stayed at my desk to finish writing my book. (What was I thinking!?)
My back was killing me! I had to make some adjustments. So writers, here is what I found works for me.
I am a participant in the Amazon Services LLC Associates Program. This means if you click on an Amazon link and make a purchase, I get a small commission at no cost to you. (It supports my book habit.)
I promise to only link only products I believe you will love and are related to books, writing, or general geekery. Click on the images to go to Amazon and purchase items.
I made an infographic for this topic. It is chopped up here, but the full graphic is at the bottom.
Your chair is a huge factor and one of the most important purchases you can make. I recommend something with a thick seat cushion and lumbar support. I have had my eye on this gamer chair though. Not only does it have lumbar support, it also has a massage feature! You might also like a Kneeling Chair. I had one years ago. It's a bit strange at first but it works pretty well. I wouldn't recommend it if you have knee problems though because you are resting on your knees.
Yes. Take care of your feet. I recently bought one of these and I love it! The one I got has a massage roller in the middle. Having my feet up takes pressure off the back of my legs, allowing for better circulation and takes pressure of my lower back.
Another option is to get a standing desk or a Standing Desk Converter which turns your regular desk into a standing desk.
I purchased a pair of risers when I was in grad school. (One for my laptop and the other for my big monitor) It saves my neck and shoulders a lot by not having to look down at the screens. Monitor Risers
Adjust your chair to the correct height for your keyboard so your elbows are between 90′ and 110′.

One of our bunnies (Chestnut) chewed through my husband's keyboard cord. I gave him my old gamer keyboard because I found the keys a bit hard to press (mechanical) and I wanted something with a lighter touch. I bought this ergonomic keyboard. It is still not a light touch, but it saves my wrists. I'm happy with it.
Breaks are important for productivity, although it seems counter intuitive. I have done the Pomodoro method before. I get a little frustrated with it though because I just barely get started on something before I have to take a break. Then I can't do much of anything in 5 minutes. I prefer to do something like 45 minutes of working, then 15 minutes break. That gives me enough of a break to move the laundry over and grab a snack or drink.
Y'all Yoga is my thing! It is part physical activity and part meditation for the mind. I haven't tried anything from this website, but it looks interesting. My normal go-to person is Yoga with Adriene. I find her so calming and encouraging.
Yes. You CAN keep your hot beverage of choice! But you do need to temper it with some healthy food and water too. Ignore the twizzlers you see on my desk right now and look at the bowl of fresh green salad I just ate! Seriously though, one of my worst habits is to munch on junk food while I write. It started in grad school when I was stress eating. It has become a bad habit that I'm paying for now, as I have gained almost 30 pounds and my doctor is threatening cholesterol medicine. Don't be like me! Eat healthy and feed your writing brain right.
Last thing: sleep! You need your sleep. I know that many of you write on the fringes because you have no choice. Maybe every now and then take a break. Maybe Fridays instead of getting up early to write, sleep in. Or maybe when you get stuck, grab a short nap.
I don't know if you know it or not but I'm a huge science nerd. I love it so much that my English student sometimes ask me why I'm not a science teacher instead because I get so excited during the science fiction unit we teach. I find that sometimes when I am pondering a plot problem before bed, I will dream or wake up with a solution to that problem. There is actually science behind this. Here are the different types of brainwaves we have:
At a conference I met Dave Farland (Wolverton) and something he talked about was that he writes in the Theta State. He describe it as a type of meditation that took years to develop. I thought that was so fascinating. One of the articles below talks about how you are in a theta state when you get to work and don't remember the drive there.
If you are a science nerd too, check out these articles.
Scroll down passed the infographic for a special announcement about next week's post!
Here is the whole infographic:
Next week is a special post. I will be doing a review of Save the Cat Software Program as part of a Save the Cat Tour.
Here are the first few Reviews— Blog Tour Dates
April 27th @ The Muffin
What goes better in the morning than a muffin? Visit the Muffin today and you can read an interview with the Save the Cat team as well as enter to win a copy of the book Save the Cat! Writes the Novel and a one-year subscription to their software Save the Cat! Structure Software.
http://muffin.wow-womenonwriting.com
April 28th @ Pro Writing Aid
Make sure you visit Michelle's post over at Pro Writing Aid and read her review of the save the Cat Structure Sofware.
https://prowritingaid.com/en/Blog/Author/183/Michelle-Cornish
April 29th @ Karen Brown Tyson
Make sure you visit Karen Brown Tyson's blog today and read her review of Save the Cat! Writes the Novel.
https://karenbrowntyson.com/blog/
April 30th @ Karen Brown Tyson
Visit Karen's blog again and you can read a guest post about the impact of Save the Cat! on creative culture.
https://karenbrowntyson.com/blog/
May 1st @ Sunflowers & Bluebirds
Visit Jess' blog today and you can read her review of Save the Cat! Writes the Novel.
https://sunflowerstobluebirds.wordpress.com/
May 2nd @ Jessica Samuel's Blog
Make sure you visit Jessica's blog today and you can read her review of Save the Cat! Writes the Novel and her review of the Save the Cat! Structure Software.
https://jessicasamuelsauthor.com/
May 3rd @ Help me Naomi
Visit Naomi's blog today and you can read her review of Save the Cat! Structure Software. Just in time for CampNaNoWriMo!
https://helpmenaomi.com/blog/
May 4th @ Her First Mile
Visit Alyshia's blog today and make sure you read her review of Save the Cat! Structure Software.
http://herfirstmile.com/
May 5th @ Halfway to It
Visit Jeanna's blog (and Instagram!) today and read her review of Save the Cat! Writes the Novel.
https://www.halfwaytoitblog.com/
https://www.instagram.com/halfwaytoitblog/
May 6th @ Editor 911
Make sure you visit Margo's blog today and read her review of the Save the Cat! Structure Software.
https://editor-911.com/
May 7th @ Brooke's Reviews and Sweeps
Visit Brooke's site today and make sure you read her review of Save the Cat! Writes the Novel.
http://www.brookereviewsnsweeps.com/
May 7th @ Sandy Kirby Quandt
Stop by Sandy's blog today and you can read her review of the Save the Cat! Writes the Novel.
http://www.sandykirbyquandt.com
May 8th @ Quill and Books
Stop by Katheryn's blog and you can read her review of the Save the Cat! Structure Software.
https://quillandbooks.com/